Published June 8, 2020
When you have a brilliant idea, a great group of people, and strong focus, you have the criteria of a great company. We talk to the inaugural Chair of the New Zealand Stock Exchange and Financial Markets Authority, and Hammerforce director Simon Allen, about disruption, scalability, creating value beyond financial returns, and what it takes to turn a great idea into sustained commercial success. Here's what he had to say.
Building a company, creating change and growth within different industries, and shaping environments – as a director it's incredibly rewarding to be involved in businesses that evolve to become market leaders.
Companies are generally created on the back of a brilliant idea. Someone has identified a gap in the market and a way to develop disruption to an industry or the economy which produces a much better outcome.
The core to every business is to add value, so how do companies leverage innovation, disruption and scale at the speed required to achieve this and achieve a sustainable competitive advantage?
As business leaders, we need to be asking ourselves how we can build on the brilliant idea. We have to be able to identify and capitalise on opportunities, navigate risks and challenges, and respond quickly to changes in the environment to create value (financial and non-financial), to ourselves, our customers and their customers, our investors, our employees, our societies, and our economies.
Disruption is something we are all fascinated by and for good reason. When Greek philosopher Heraclitus said, 'the only constant is change' he was right. The pace of change in business is not slowing down; nothing ever stays the same and there are no products in the world that last forever. The emergence of new technology is often cited as the driver of disruption, but disruption is also when you find a way to do something better than the competition. It's embedded as part of the history of the world and is here to stay.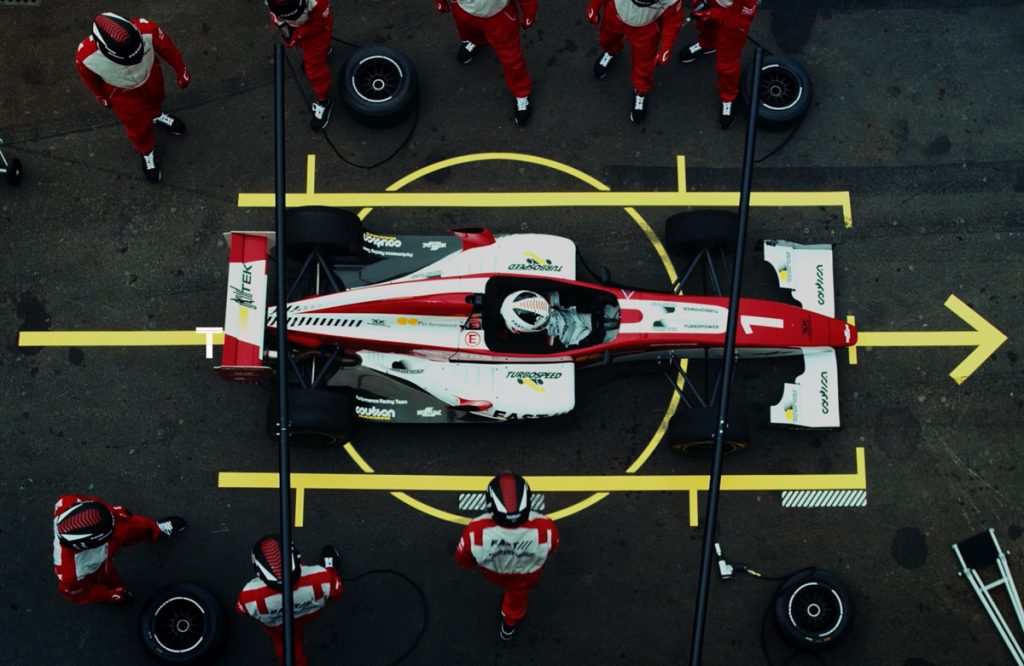 Start-up companies can provide some valuable insights into how to innovate and scale quickly, usually with limited resources. Equally, larger well-established companies can demonstrate that with the right business model, it's possible to leverage what we already do well and apply it to new growth initiatives.
Regardless of the size and maturity of the company, the key to scalability, growth and creating value is understanding what you're good at and using this to your advantage.
For a relatively new company like Hammerforce, the path to scalability and speed to market lies in partnering with larger companies that have established market positions but need disruptive technology to create and protect value, and have an open mind to using it.
Hammerforce has all the criteria of a successful company.
Firstly, it's been built on the concept of a brilliant idea which has quickly transformed into a combination of ground-breaking IP that is a source of disruption with a commercial mindset to creating value.
Secondly, it has a team of people who understand the needs of potential partners and the relevance of the technology to their specific industries – they're holistic, strategic problem solvers who work in partnership and in parallel workflows with customers to apply the technology into real applications that delivers a competitive advantage and creates value for those partners beyond financial returns.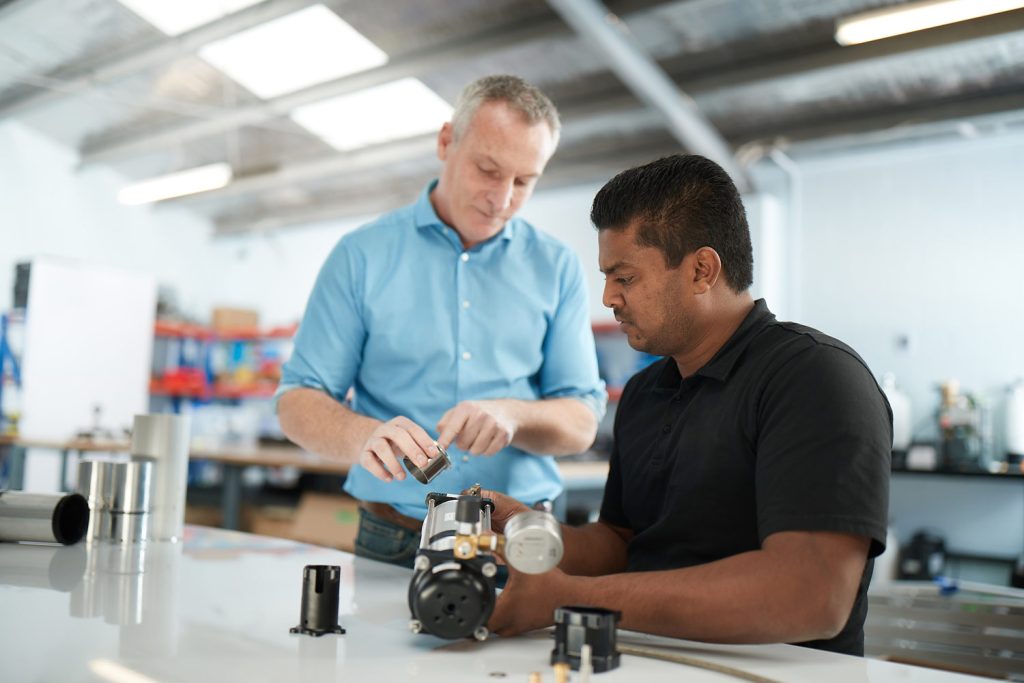 There are multiple applications for Hammerforce's IP that will reimagine industrial operations and shape a more sustainable future. Each of these requires a different pathway and the company is implementing a powerful partnership strategy to take advantage of significant societal shifts and meet the needs of a diverse range of industries.
An example of the Hammerforce technology is the design and application of an innovative valve that uses air and produces a powerful force in a very precise, efficient way that has a low carbon footprint. Air is disruptive in its own right environmentally, but air is also definitively cheaper than other power sources, making any product-iteration using the technology more cost effective, ultimately delivering value and competitive advantage.
Hammerforce is a classic example of a very high-quality disruption.
With the world undoubtably in a phase of drastically reducing its carbon footprint, the environmental impact of industrial operations and production of energy, and the immediate need for decarbonisation, presents a serious challenge to companies operating within these industries. Investors, customers, consumers, and governments are all demanding an urgent response to decarbonisation and new industry standards and guidelines are accelerating the need to adopt technologies to address this issue.
The pace and scale of disruption within the industrial sector, while challenging, is presenting opportunities with unprecedented speed. While some companies may choose to overlook innovation as a solution as it may seem risky or unprofitable, market leading companies will be positioned to not only activate disruption and adapt to the current environment, but also create their own environment.
Seizing the upside is highly likely to mean looking beyond their own sector to partner or work with another organisation. Scaling up by taking advantage of proven technologies and expertise, such as Hammerforce's technology, that increases efficiencies, improves effectiveness, and addresses the carbon footprint dilemma, will create value beyond financial returns and deliver a competitive advantage.
For companies in industries like automotive, fire control, marine, robotics, search and rescue, construction, mining, agriculture, pest control, this is ground-breaking as it allows them to create and shape the environment at a higher standard than their competitors.
Companies that fail to recognise opportunities to take a brilliant idea and understand their advantage to disrupt their own industries risk being shaped by them.